So you want to start a profitable blog and start making money out of it?
Blogging has taken a totally different shape. Some years ago, people used blogs to share their day-to-day activities and communicate their ideas without getting paid for it. Today, it is a different story altogether. 
People now use blogs as a powerful tool to promote their business and grow their audience.
What's more?
You can even earn a full-time income through blogging.
Blogging has become so popular that 9 out of 10 people who have access to a computer want to start a blog and make profit at some point in their life.
Research by techjury shows that 4.4 million blog posts are published every day. that results in about 50 blog post every second.
That's a huge number. but do you think all these blogs are really generating revenue?
NO! All blogs are not created equal. And not all blogs generate revenue. 
According to gwern.net, 60% to 80% are abandoned within one month. that's a sure sign they do not generate revenue.
Today, I am going to show you how to start a profitable blog from scratch and make the most profit. you will learn how to choose a profitable niche, a blogging platform, domain name, etc.
Why start a blog?
If you ever wonder why one should start a blog, you probably do not know what blogs are. So what actually are blogs?
Let's ask Google
All the definitions found here point to one thing "blogs are frequently updated websites". But there is more to it. Most of the articles you read online, each time you connect to the internet (apart from social media) are blogs. As a matter of fact, you are reading one now.
So, back to the question… why blog?
For several reasons, one may want to start a blog. For example, a company may want to start a blog to update their customers with the latest updates.
An individual may also want to start a blog to share his/her day-to-day activities or educate others on how to archive a certain goal. It totally depends on you want to archive by operating a blog.
Generally, people start a blog to express their feelings and help others to tap from their knowledge or learn from their mistakes.
Blogging is the best way to express yourself through writing! It is also the easiest way to make a full-time income on the internet.
In fact, people make money writing what they know about, or even what they wish they knew. And there are people out there (target audience) who want to read whatever you have to write.
For business owners, starting a blog can also help to bring in more customers because research has shown that 60% of the people who buy thing online read 3 – 4 blog posts before buying. So, if you start a blog for your business and write articles about your products and services, it will definitely make people care about your doing business with you.
If you are like other businesses who still struggle to drive traffic to their store, thing again, blogging could help.
There are just too many reasons to start a blog…
back to menu ↑
How to start a profitable blog: Free or Paid Option?
For some reasons, experts advise you go for paid blogging options. But what about someone who cannot afford to pay for a hosting plan or maybe a first timer (Probably you) who may want to get familiar with Blogging before spending real money on it?
In that case, FREE OPTION is a choice.
"FREE" doesn't really mean choosing a free hosting plan like 000webhost.com or any of its kind (don't you dare!). What I mean by free option is free website builders like blogger.com and wordpress.com. They are both awesome and can archive almost the same result with that of paid option. Though there will be some limitations and restriction on the backend of your blog.
But if you have money to invest, Paid blogging option is the best if you seriously want to make a full-time income blogging. You will have full control over your blog, and gain access to more features.
For example, you will have the ability to change the URL structure of your blog, have access to SEO tools on the GO, use plugins and modules to add more features to your blog.
There are just too many benefits of using a self-hosted blogging platform (wordpress.org in most cases), I will talk about it later.
back to menu ↑
Best Blogging Platforms
There are two Blog platforms I want to talk about in this article:
wordpres.org (best paid option)
blogger.com (best free option)
These are the two best blogging platforms in my own view.
The most popular among professionals is WordPress.org.
WordPress.org powers 35% of the internet with a growth rate of 2% compared with last year's stats (2019) of 33% as shown on hosting tribunal. Later on this post, I will tell you why WordPress.org is the best option and how you can start a profitable blog using WordPress.
If you want to try blogging for free, Blogger.com is the best blogging platform you can start for free. Blogger is provided by Google, and it is totally free.
Blogger allows you to have up to 100 blogs on a single account and also give you an option of using a custom domain and look a bit more professional.
Apart from this two, there are different other blogging platforms which I will list some of them here:
Joomla
Drupal
Wix
wordpress.com
Just like wordpress.org, Joomla and Drupal are self-hosted blogging platforms. They are more complex to use and often used by advanced bloggers and businesses.
Wix is a non-hosted option like Blogger, but it is not free to use. You will be charged $13 per month if you want to use this option.
WordPress.com is a non-hosted version of wordpress.org. it is free to use with a sub domain, but there is an option to upgrade your account if you want a custom domain. This will cost you $14 per month.
back to menu ↑
Why WordPress.org is the best option
When I said earlier that WordPress is the best option, one may be wondering; "what other benefits do WordPress users get?"
I will tell you everything here…
Remember I said earlier that paid option unlocks so many features? Honestly, I was referring to wordpress.org.
WordPress allows you to choose any permalink structure for your blog, and you know what that means to SEO.
Apart from that, the use of plugins helps add more features to your blog.
For example, if you want to review a product, you can easily install a plugin called WP Product Review Pro. What it does is to enable you to break down your review into features, pros and cons, images, etc. it will also add a schema.org rich snippet for SEO benefit.
What about membership and premium contents? Using WordPress, you can allow a user to register to your blog at different membership levels and serve them content according to their membership level and even charge them at each level using plugins like Paid membership Pro and s2members.
Do you care about SEO? There is a plugin called Rank Math that gives you insight and recommendations as you write your blog post. WordPress blogs have a better chance of ranking high on Google!
In the future, if you want to transform your blog into something else, for example, let's say you want to turn your blog into an ecommerce website, a classified ads website, a job portal, etc. you wont have to hire an expert, you only need to install a plugin.
back to menu ↑
How to start a blog | Practical guide
Now, let's mind business. I know you would like to make up to $10,000 per month blogging, but there is a problem, you don't even know how to start a blog properly. So, let me start by walking you through the practical process of setting up a blog.
Reminder: I've published an essential guide to blog monetization. (how to make $5000 monthly with your blog)
Before you start a blog that will actually generate money in the future, there are few things you should do otherwise you would just be spinning the wheels:
Niche research
Choosing the most reliable hosting company
Finding the perfect domain name
back to menu ↑
01 Niche research
There are more than 100,000 niches out there to start a profitable blog on, we recently did a research and figure out about 201 highly profitable blog niches, but it didn't end there. There are more to discover.
Your blog niche is a topic you focus your writing on. It can be anything you choose, for example, You can focus your writing on health advice, relationship tips, personal finance, etc.
If you try to write for everybody, you will end up writing for no one. That is why choosing a Niche is very important.
Unfortunately, some niches are not very easy to monetize even if there is no much competition. Some can be easily monetized but have much competition.
However, there are still some that may not struggle to rank and still be profitable. Those are the niches you should target.
But how do you find them?
I will show you with practical example…
back to menu ↑
Step 1. Brain storming
Everyone has something they are really good at. Think of something that makes your friends and families come to you anytime they need advice. It could be a recipe, financial advice, dating advice or anything else. Write them down on a piece of pepper.
For example:
Travel
Insurance
Finance
Security
Loans
These terms I found are way too broad, so I have to narrow down a bit to create a specific audience. To do this, I will take these terms one after the other to Quora.
Quora is a Q&A website were people come to ask questions and get answers. Why I am using Quora is to know if people are asking any question about this topic.
Head over to Quora and type in those topics on the search bar and know if it has audience. You will notice that people are actually asking questions related to these terms. Look at these questions carefully, and pick out questions that you feel is kind of special.
For example, I searched for "car loans" and I could see a question asked about "car Loan In India".
This is a nice way to break down a broad term like "car loans" to a more specific term "cars loan in India"
back to menu ↑
Step 2. Check if it's profitable
It doesn't make sense if you choose a niche and start a blog on a topic that cannot be monetized. You would be sitting at a spot year after year.
Head over to ClickBank, JVZoo, or any other affiliate marketplace you wish to use in monetising your blog, and conduct a search using that key term, to find out if there are products people are actually buying.
For example, I searched for "car Loans" using commission Junction and I can see there are products available, and these products are actually selling.
back to menu ↑
Step 3. Check difficulty
AdWords is a free keyword research tool from Google. It gives you insight on how competitive a keyword/niche is, how much advertisers pay per click, etc.
Login to Google Ads using your Google account (if you are not using AdWords already, you will be walked through the setup process).
At the top right corner of the browser window, click on "tools and settings" and select "Keyword Planner" from the drop-down.
Next, click "discover new keywords" and type in your niche. EG. "car loans in India" and click suggest.
AdWords will now show you the search volume, difficulty, bid, etc. and also suggest other relative keywords.
Here is a quick brake down of the Metrix:
Search volume shows the number of times google users search for a keyword each month.
Difficulty shows you how difficult it will be to rank a keyword. EG. "High" means there are more people trying to rank for the same keyword, "Medium" means that the competition isn't too much, while "Low" shows that the keyword isn't too competitive.
Bid is the number of money advertisers is paying to promote offers related to that keyword.
back to menu ↑
02 Choosing the most reliable Hosting Company
A hosting company will host your files on their server to make it accessible through the internet. Without hosting, your blog will not be found on the internet. Except if you will use an already hosted blogging platform like Google's Blogger.com
There are several website hosting services available, hosting tribunal did a nice job reviewing some of them on their blog.
I use BlueHost and strongly recommend them.
BlueHost is one of the biggest in the web hosting industry, and the most reliable. And they are recommended by WordPress itself. Because Bluehost was designed for WordPress hosting, you can always count on them.
Bluehost web hosting starting at $7.99 $2.95/month
Bluehost, an officially recommended host by WordPress.org, has the best uptime, fast loading speed, and offers a comprehensive package at a competitive price.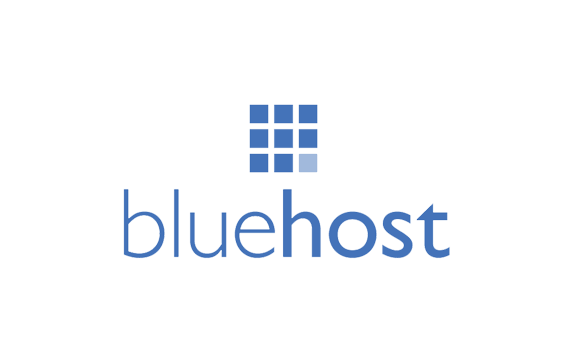 "BlueHost usually buy me a coffee anytime someone buys their product through my blog. This is at no extra cost to you."
back to menu ↑
03 Finding the Perfect Domain Name
A domain name is the address through which your blog can be accessed. The domain of this blog you are reading is "mktprofit.com". jgThis is the address someone can type into their address bar to fetch your blog from the internet.
Without domains, your blog won't have an address, and without hosting, it won't be on the internet. They both work hand-to-hand.
Finding a perfect domain name can be a tough challenge to many bloggers sometimes. If you conduct a domain search, you will find out that most of the domains you have in mind have all be taken!
However, no domain name is "Imperfect". Domain names of most of the popular websites on the internet do not even have a meaning. So don't border too much about choosing a domain name. You can put two-three words together and form a name.
Domain names can be in different formats, for example, wordpress.com is quite different from wordpress.org
In fact, there are about 104 domain extensions. The most popular one, and the one you are most likely familiar with is ".com" domains, and they are almost the cheapest you can get right now.
To buy a domain name for your blog, head over to bluehost.com/domains and search for your domain. If you don't have any domain name idea, don't worry. There is a free tool called Domain Name Generator that will generate hundreds to thousands of domain name ideas for you.
back to menu ↑
How to start a profitable blog: The practical Guide
On this guide to blogging, am going to walk you through the practical process of setting up a blog using WordPress and Blogger.
First, let's start with Blogger. (Start to WordPress instead)
NOTE: Blogger is not the best platform for blogging, especially if you want to make a full-time income.
back to menu ↑
How to start a profitable blog using Google's Blogger (BlogSpot)
Login to Blogger using your Google account
Next, click on the "CREATE A BLOG" button
Type in the name of your blog and click next.
on the next little window, type in the address your blog. (the URL it can be reached with)
And that's it. your blog is created. Next, you will configure it to use a custom domain name.
back to menu ↑
Configuring your blog to use a custom domain name
A domain name will make your blog look more professional. And it doesn't cost heaven to buy a domain name.
To use a custom domain name with blogger, you first have to buy a domain. It will only cost Just $11.9/year if you buy through us.
back to menu ↑
How to point your blog to a domain you own:
Login to your blogger account, and click on "Settings and scroll down to "Publishing" and then click "custom domain"
Type in your domain name in this format: www.domainname.com and click save.
Next, Blogger will want to verify your authority to that domain. They will provide you with two CNAME records which you will add to your domain DNS settings.
Open a new tab on your browser and login to your Bluehost account.
On your Bluehost account, click on "my domains" at the left side of your computer screen,
Click on the little down arrow close to "manage" on the domain you want to use, and click "DNS management". this is where you will add the two Cname records blogger will assign to you.
Add the two CNAME records just like this:
And click "save"
Go back to your blogger dashboard and resave your settings.
Now your blog should be able to load through your domain name, just type in www.yourdomainname.com on your browser and see if this has worked for you.
Make sure you turn the "Redirect Domain" switch on.
back to menu ↑
Solving redirect notice issue
If you get notice like this in the front-end of your blog, it means your blog is not fully pointing to your domain. To fix this, you need to ass four "A" records to your domain DNS settings, pointing to blogger IP.
Add the following A records:
216.239.32.21
216.239.34.21
216.239.36.21
Here is a screenshot of how to do this:
back to menu ↑
Customizing the appearance of your blog
Blogger has just very few templates on its template library. That means all blogs created with blogger will look just similar! To stand out, you need to change the appearance of your blog to something more professional.
You need a custom template to do this. And you can find them on ThemeForest. My favourite is MagOne – Responsive News & Magazine Blogger Template And it cost around $21. If you wish, you can also create your own template using Artisteer theme builder.
Once your template is ready, it will be saved on your computer in a .zip format. Use WinRAR to extract the content.
Now, head over to your blogger dashboard and click "theme" and click the three dots beside the active theme and select "Edit HTML". right on the theme HTML editor, paste your template code and hit "save".
If there is any other set up concerning the appearance of your blog, you can find them on the template documentation.
That's all for blogger. Now let's see how we can start a profitable blog using WordPress.
back to menu ↑
How to start a profitable blog using wordpress.org:
WordPress setup process differs from one hosting company to another. Thankfully, BlueHost made it really easy to install WordPress with a few clicks.
Get a BlueHost starter plan for just $2.95 per month. During the purchase, you will be given the chance to pick a FREE domain name.
One the purchase has been made, you can now continue with Bluehost intelligent and automatic WordPress installation.
To install WordPress on BlueHost, Login to your Bluehost dashboard and select "My Sites" from the left menu.
Because you don't have any site installed already, you will see a blue "Create A Site" button. Click on it.
Next, enter the site name and tagline on the fields provided. Click "next" and select your domain.
Click "next" to begin installation.
Ones you're your website has been installed, you can now login to your WordPress blog through your bluehost dashboard:
Login to your bluehost dashboard
Click on "My Sites" tab from the left menu
Hover over your site and click login to WordPress.
Alternatively, you can login with your username and password (will be provided during installation) by simply typing your blog URL followed by "/wp-admin".
Here is an example, yourdomain.com/wp-admin
back to menu ↑
Setting up WordPress
There are few more thing you need to do before you can start publishing articles on your blog.
First, Choose the URL structure of your blog contents. WordPress gives you option to choose how your blog posts URL should be.
For example, you may want to eliminate the dates on your URL (yourdomain.com/2020/04/page-name). you can choose from more than four URL structure including "Custom URL Structure". To do this, head over to "settings > Permalinks" and choose a URL structure that suits your blog.
NOTE: you are not recommended to do this if you already have some articles on your blog, as this will result to a 404 error on the front-end, especially if you've started getting traffic to your blog.
back to menu ↑
Customizing your WordPress Blog
WordPress gives you access to thousands of free themes and plugins to help beautify your blog. If you think these themes are boring, or you want to stand out from the rest WordPress blogs, you have two options:
Use a theme Builder. For example, DIVI, Genesis Framework, etc.
Buy a premium WordPress theme.
For instructions, Read our Guide on how to install a premium WordPress theme.
back to menu ↑
Further Readings:
Now you have started a bog, and probably written your first blog post, what next? It's time to drive traffic, find offers to promote and make money!
This is where the journey begins, and where most bloggers fail.
I have discussed several ways to drive traffic to a new blog earlier on this blog, but I will list three most common ways to drive traffic.
back to menu ↑
SEO
SEO stands for Search Engine Optimisation. Is the effort you put to increase the quality and quantity of your blog traffic by increasing its visibility on Search Engines. SEO is the best way to drive quality traffic to a blog, and it is so easy to learn if you are determined and willing to try out different methods.
back to menu ↑
Social Media
Social media is another good source of traffic. Over the year, people has been using Facebook. Twitter and Pinterest to drive maximum traffic to their blog. However, things has changed. You can barely get enough traffic from social media these days.
But don't worry, I have a social traffic hack. A formula I've been using to drive over 300K monthly visitors. Click here to get my 10-days course on Social Media Traffic Hack!
back to menu ↑
Q&A website
You can use Q&A websites not only for finding Niches. It is also a good source of traffic. You will be surprise what people are asking on Quora. By answering their questions, you can send them to your blog. This is how you do it:
Find a question within your niche,
Give a very useful and in-depth answer
Drop a link to your blog as a resource.
By doing that, you will get more people craving to read your blog posts.
back to menu ↑
How to make money blogging:
Here comes the sweetest part. "Make Money Blogging" What most people want to hear… yes, you can make a full-time living from your blog.
But I hate to say this: money doesn't come easily.
It takes planning, effort and research to make a good amount of money from your blog.
The problem always is: where do you start?
There are several ways to make money from your blog. here, I discussed 13 best ways to make money blogging,
My favourite monetization method is Affiliate marketing. i even wrote about how i made my first $1,000 in just two weeks, through affiliate marketing.
Affiliate marketing is one of the best ways to make money online. If you've been reading blogs, you probably have come across affiliate links. In fact, this very post you are reading contains affiliate links too. And once someone clicks on them and take action (buy a product) I will get compensation for it.
It's no big deal. All you should do is promote a product/service and get paid for your work.
Another good way to make money blogging is what we all know as "Display Ads". You can sign up with companies like Adsense, Mediavine, Ezoic, etc. and get code to place on your blog. These companies will display banner ads, text ads, and all kinds of display ads on your blog and pay you either per click or per impression.
You can also sell your own ads space directly to advertisers at your own price.
If you own a product review website, you can also collect money from manufacturers and write a review about their product on your blog. It is called "sponsored review" or "sponsored post" and you can charge up to $200 per sponsored post if you have a decent amount of traffic.
Other ways of making money blogging includes:
Video Courses
Selling digital products (ebooks, reports, software, plugins, etc.)
Selling digital products
Selling Membership
Offering Professional service, etc.
back to menu ↑
Frequently Asked Question